Published by: GWMWater
Date: October 2010
High levels of blue-green algae in water can be toxic to humans and animals and so its important to manage a major outbreak responsibly.
Under the Emergency Management Act 1986, GWMWater has been appointed Regional Coordinator for major blue-green algae outbreaks in the waterways within the Grampians Wimmera Mallee Water boundary below.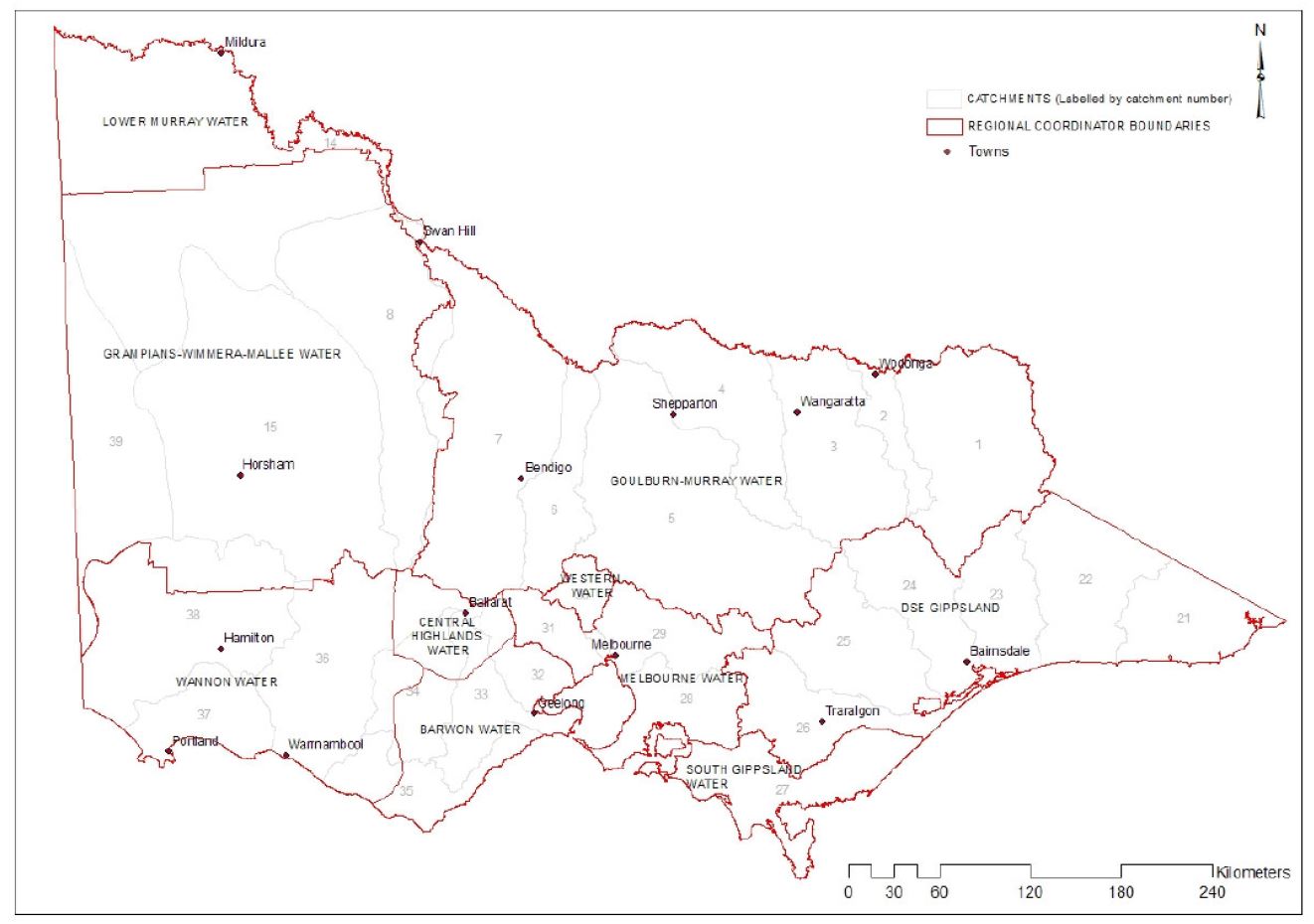 As Regional Coordinator, GWMWater coordinates the management of major outbreaks across these areas, while Local Water Managers (LWMs) monitor and manage local blooms under their own emergency plans.
This approach is outlined in the Blue-Green Algae Regional Coordination Plan, which is based on the Victorian Emergency Management Manual. The Plan covers:
The role and responsibilities of the Regional Coordinator (GWMWater) and Local Water Managers (LWMs).
How to prepare for, respond to and recover from a blue-green algae event.
Reporting blue-green algae outbreaks.
View current supply blue-green algae outbreaks or rec lake and reservoir blue-green algae outbreaks.

Blue-Green Algae Regional Co-ordination Plan (553 kB, 24 pages)
For warnings for the Murray River, refer to algal information issued by the NSW Department of Primary Industries.