Each year, National Water Week makes a splash across Australia, inspiring individuals, education providers, communities and organisations to work together to build community awareness and understanding of water-related issues.
It's an exciting time again for students to get creative for National Water Week's Poster Competition.
This year's National Water Week theme is:
'It's Time to Change the World.'
Primary schools from around the region are invited to design posters for a chance to win $500 for their school in four year level categories. Winning artists will also receive prizes for themselves along with many other artists receiving Honourable Mentions!
Year level categories
Prep
Grades 1 and 2
Grades 3 and 4
Grades 5 and 6
All entries must reach us by 4pm on Friday 30 August 2018.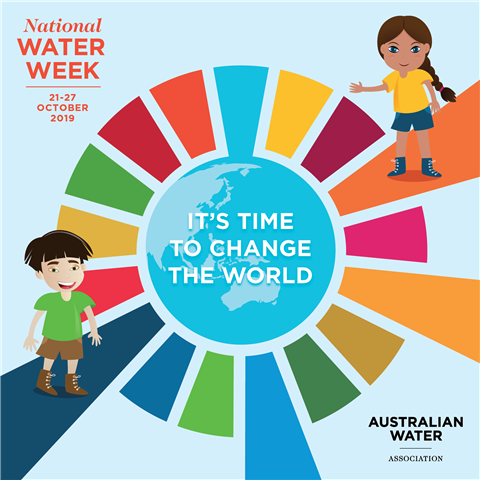 2019 National Water Week calendar
We've created a 2019 calendar from the 2018 competition winning posters. Get in touch with us for your free copy.