The GWMWater Board is diverse and multi-faceted, with men and women from all different working and educational backgrounds. Our Board is skills-based and appointed by the Minister for Water. It represents the varied interests of the Grampians Wimmera Mallee region.
The Board is responsible for GWMWater's management in a number of areas. The Board's central purpose is to set the broad strategy and objectives of GWMWater. In doing this, the Board also has responsibility for risk management, organisational efficiencies and compliance, reporting and reviewing.
There are also five standing committees of the Board:
Environment and Works Committee
Audit Governance and Risk Committee
Water Resources Committee
Energy and Carbon Committee
Remuneration Committee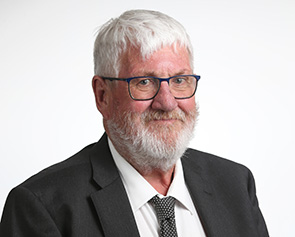 Peter Vogel OAM
Peter, a long established primary producer in the Watchem area, now retired, has a wealth of knowledge and experience in primary production and the water industry. Peter is Chairman of the GWMWater Board of Directors.
Peter is also the Chair of the Remuneration Committee and is an ex-officio member on all Board committees.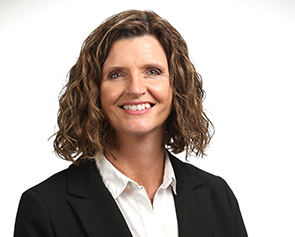 Caroline Welsh
Caroline is a partner in Renney Farms, the family grain farm in Berriwillock. She is a former Chair and long term Director of the Birchip Cropping Group. Caroline has 30 years' experience working in agriculture communication, community development, governance and climate variability. Caroline is a member of the Victorian Agriculture Climate Change Council and the national Future Drought Fund Consultative Committee. Caroline holds a Master of Agribusiness (Marketing), a Graduate Diploma of Rural Resource Management and a Bachelor of Agriculture Science. Caroline is a graduate of the Australian Institute of Company Directors.
Caroline is Deputy Chair to the GWMWater Board of Directors.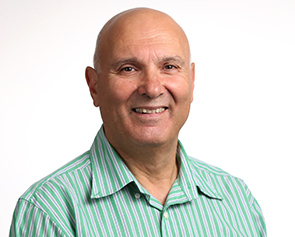 Andrew Nicolaou
Andrew is a recognised leader in Financial and Risk Management Reform, Governance and Performance in the Public Sector, with significant experience in large government business enterprises including the water sector, rural sector and relevant departments. Andrew has significant experience with government and private sector boards, and audit and risk committees. He has a strong knowledge of financial management, risk and regulatory frameworks. Andrew holds a Bachelor of Economics and is a member of the Australian Institute of Company Directors and a Fellow of the Institute of Chartered Accountants. He is the Chair of audit committees at Department of Transport, Parliament of Victoria and Fire Rescue Victoria, is a Director and member of the Audit Committee of the Victorian Funds Management Corporation and a member of the Audit Committee of the Department of Education.
Andrew is Chair of the GWMWater Audit, Governance and Risk Committee.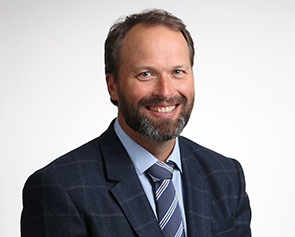 David Jochinke
Born and bred in the Wimmera, David is a third-generation broad acre farmer at Murra Warra. A strong advocate for rural communities and the farming industry, he has held numerous significant high-profile leadership roles representing the Wimmera and Victoria. He is currently Vice President of the National Farmers Federation, Chair of the Wimmera Southern Mallee Regional Partnership and Chair of Grampians Tourism. David holds a Diploma of Applied Science, is a Nuffield Scholar, Australian Rural Leadership Fellow and a member of the Australian Institute of Company Directors.
David is Chair of the GWMWater Water Resources Committee.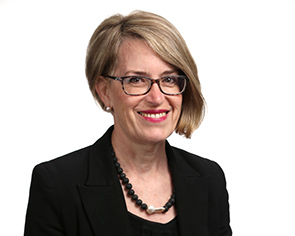 Elisa de Wit
Elisa is a partner in the Melbourne office of international legal practice Norton Rose Fulbright. She leads the Melbourne environment practice and is a national head of the firm's climate change and sustainability practice. Elisa has 30 years of legal experience and has practised in three Australian jurisdictions and the United Kingdom. Elisa holds a Bachelor of Laws (Hons), Bachelor of Arts, a Masters of Environmental Law and a Graduate Diploma of Legal Practice. She is Chair of the Carbon Market Institute, a Director of Beyond Zero Emissions and a Graduate of the Australian Institute of Company Directors.
Elisa is Chair of the GWMWater Energy and Carbon Committee.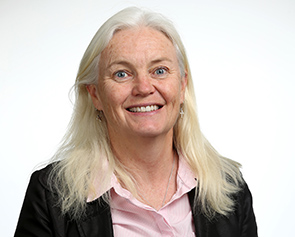 Jennifer Comerford
Jennifer is a professional project manager and strategic advisor with extensive experience working within both state and federal government authorities. She now lives on a rural property in the Grampians region. Jennifer has skills in business planning, procurement, statutory governance and general management. Jennifer holds a Bachelor of Commerce and Graduate Diploma in Taxation, and is a graduate of the Australia Institute of Company Directors.
Jennifer is Chair of the GWMWater Environment and Works Committee.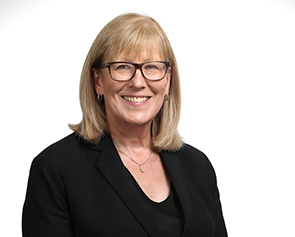 Judith Holt
Jude and her husband are sheep and grain farmers in Wedderburn. She has held senior management roles in local government and the water sector for the past 30 years, and is a Board Director at CVGT Australia Limited. Jude is a Fellow of the Governance Institute of Australia, has a Graduate Diploma in Applied Corporate Governance, Graduate Certificate in Risk Management, a Bachelor of Business (Accounting), and is a Graduate of the Australian Institute of Company Directors.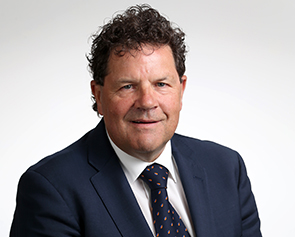 Mark Williams
Mark Williams is a Board Director and is also GWMWater's Managing Director.