The GWMWater Board is diverse and multi-faceted, with men and women from all different working and educational backgrounds. Our Board is skills-based and appointed by the Minister for Water. It represents the varied interests of the Grampians Wimmera Mallee region.
The Board is responsible for GWMWater's management in a number of areas. The Board's central purpose is to set the broad strategy and objectives of GWMWater. In doing this, the Board also has responsibility for risk management, organisational efficiencies and compliance, reporting and reviewing.
There are also four standing committees of the Board:
Environment and Works Committee
Audit Governance and Risk Committee
Water Resources Committee
Remuneration Committee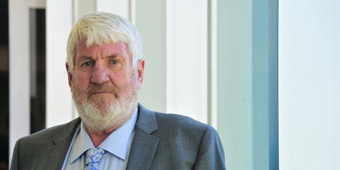 Peter Vogel OAM
Peter is a long established primary producer in the Watchem area and has a wealth of knowledge and experience in the water industry and primary production. Peter is the Chair of the VicWater Board and a member of VicWater Council.
Peter is Chairman of the GWMWater Board of Directors and is an ex-officio member on all Board committees.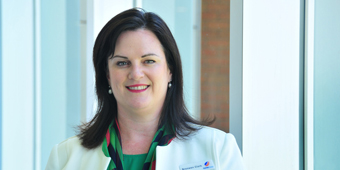 Bronwen Clark
Bronwen is a communications and engagement specialist. Through her business Thriving Regions, she provides consultancy services to local government, small business and the not-for-profit sector across Western Victoria. She holds qualifications in communications and governance and is Deputy Chair of Volunteering Victoria. She has held senior roles with Federation University Australia and the Department of Foreign Affairs and Trade and currently manages advocacy campaigns on behalf of local government nationally.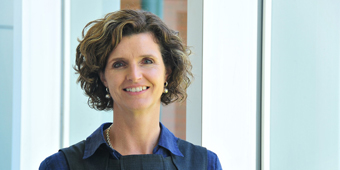 Caroline Welsh
Caroline is a partner in Renney Farms, the family grain farm in Berriwillock. She is the Chair of the Birchip Cropping Group and has previously worked for state government in extension, irrigation development and climate variability. Caroline holds a Master of Agribusiness (Marketing), a Graduate Diploma of Rural Resource Management and a Bachelor of Agriculture Science. Caroline is a graduate of the Australian Institute of Company Directors.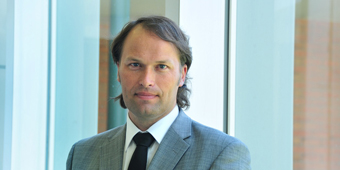 David Jochinke
David is currently the business owner and manager of A.V. Jochinke and Co. He is also currently a board member of the National Farmers Federation and Vice President of the Victorian Farmers Federation. Mr Jochinke has a Diploma of Applied Science and is undertaking a Bachelor of Agricultural Science.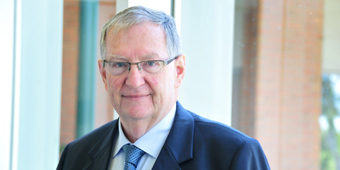 Des Powell AM
Des has a successful background in both private and public sectors in executive management and governance roles. He is a part time Commissioner for the Victorian Commission for Gambling and Liquor Regulation. Des is also a Director and Chair of Federation Training and a Director of Victorian Regional Channels Authority. He is also Chair of MacKillop Family Services.
Des is Chair of GWMWater's Audit, Governance and Risk Committee.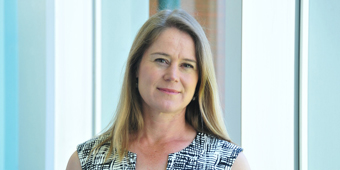 Mary Bignell
Mary has a background in capacity building and evaluation, auditing and emergency management in the private and public sector. She has a Bachelor of Agriculture Science and is a member of the Australian Institute of Company Directors.
Mary was appointed to GWMWater's board in 2010 and also chairs the Environment and Works Committee.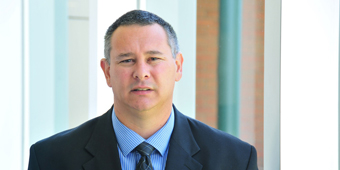 Paul Battista
Paul has worked in CNC engineering for the past 19 years and now has a renewable energy business in solar sales and services.
Previously employed with the Hydrographic Services of the former Rural Water Corporation, Paul has experience in monitoring water flow and water quality in the Murray, Goulburn and Southern Grampians catchments. Paul served on the Waterway Implementation Committee for the Glenelg Hopkins Catchment Management Authority from 2000 to 2005. Paul was Deputy Chairman for the Glenelg Region Water Authority from October 2001 to September 2005, where he worked through a successful amalgamation to form Wannon Water Corporation and served as a Director from 2005 to 2010.
Paul served as a Councillor on the Southern Grampians Shire Council from 2008 to 2016. He chaired the Municipal Emergency Management Planning Committee.
Paul is also a volunteer firefighter with the North Hamilton Country Fire Authority. In 2016/17, Paul joined the fire-bombing operations at Hamilton airbase filling air tractors.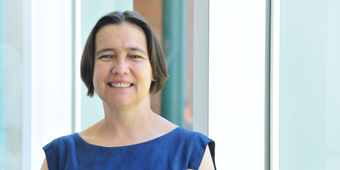 Peta Maddy
Peta has a background in water engineering and management including her current role as an associate at the consulting firm Aither and as past President of the Victorian branch of the Australian Water Association. She is currently chairing the interdepartmental reference group for the Victorian Rural Drainage Strategy and is a member of the Victorian Catchment Management Council. Peta has a Bachelor of Chemical Engineering, a Bachelor of Science (Pharmacology and Toxicology) and is a Graduate of the Australian Institute of Company Directors.
Peta is Chair of GWMWater's Water Resources Committee.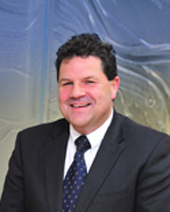 Mark Williams
Mark Williams is a Board Director and is also GWMWater's Managing Director.